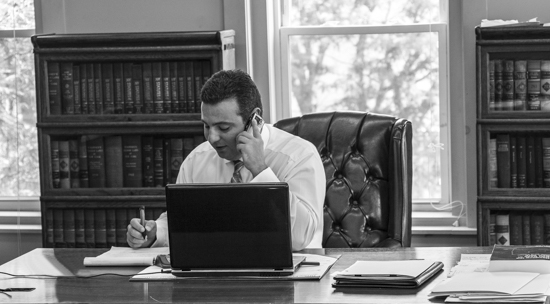 The Law Office of Emanuel N. Mouganis is a full service law firm with a strong emphasis on Civil Law, Criminal Defense, Divorce and Family Law, Personal Injury, and Real Estate. From our office located in the Village of Brockport, New York, we represent clients in local, state and federal courts throughout the Greater Rochester Area.
We are an experienced team of professionals who provide caring, aggressive and high quality representation to our clients. As our client, we will work tirelessly to protect your interests, advocate on your behalf, and help you achieve your goals. Our attorney, Emanuel N. Mouganis, LLM, and staff strive to render a thorough and effective work product, and in doing so, take pride in developing a lasting relationship with each client. Thank you for visiting this site and for considering our firm to serve as your legal counsel.
Law Office of Emanuel N. Mouganis
Attorney at Law

62 Main Street
Brockport, New York
Tel: 585-637-2123
Fax: 585-637-6085

Email: emouganis@aol.com
Serving the Greater Rochester Area of New York, including the communities of Albion, Batavia, Barre, Bergen, Brighton, Brockport, Byron, Canandaigua, N. Chili, Clarendon, Clarkson, East Rochester, Fairport, Gains, Gates, Greece, Hamlin, Henrietta, Honeoye Falls, Irondequoit, Kendall, Mendon, Murray, Ogden, Parma, Penfield, Perinton, Pittsford, Riga, Rush, Rochester, Stafford, Sweden, Webster, Wheatland, Monroe County, Orleans County, Genesee County, Ontario County, Wayne County and Livingston County.